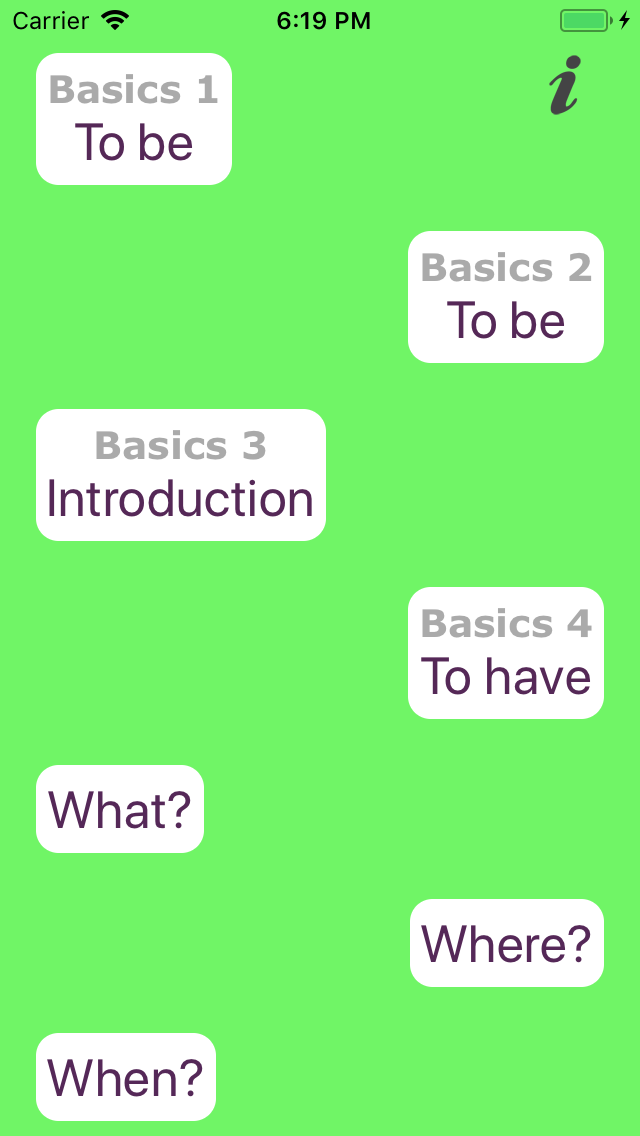 This screenshot shows the main page of the app. Beside the standard contents, the app also provides the possibility for a user to add sentences of her or his own.
One can for instance ask a teacher or a native speaker friend to input and record some new phrases, by doing so expanding the app content to suit one's interests and ability.
The beauty of this app is that it is easy for teaching professionals to create unique course materials for their students to use or simply as models to promote what they can teach. The app gives them the possibility to upload what they have created, making it available for students to download and use.